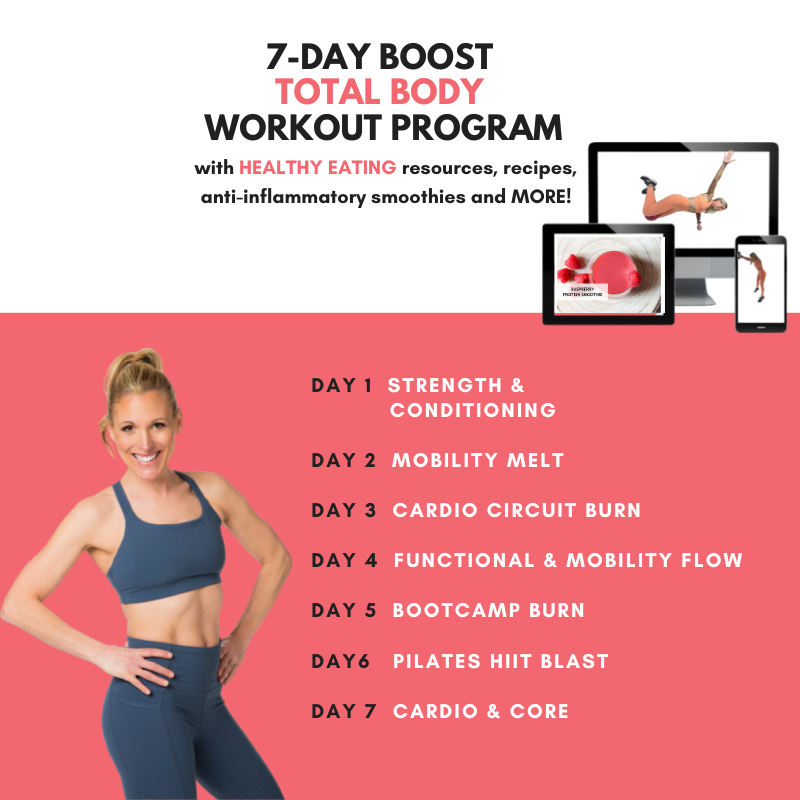 The 7-Day Boost is designed to give you a jumpstart in your fitness and health regimen. Following a nutrient-dense diet with consistent workouts is key to losing weight and getting fit. Whether you are looking to lose weight, get lean, commit to a workout schedule, or just gain more energy this is the perfect option for you.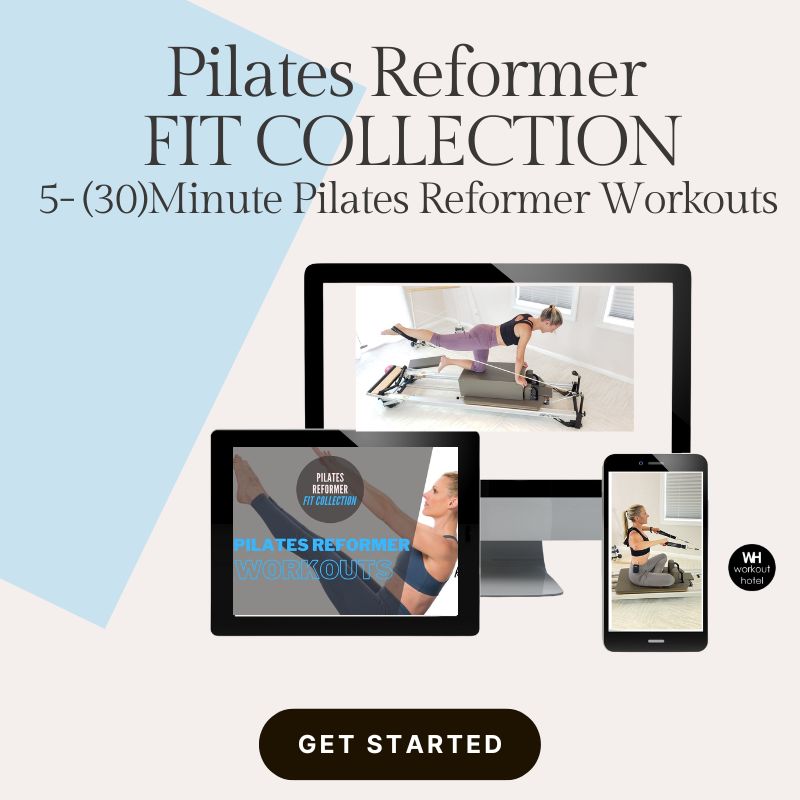 5 Pilates Reformer/Workouts (30 minutes each)/Pilates Principles Video/Pilates Reformer Guide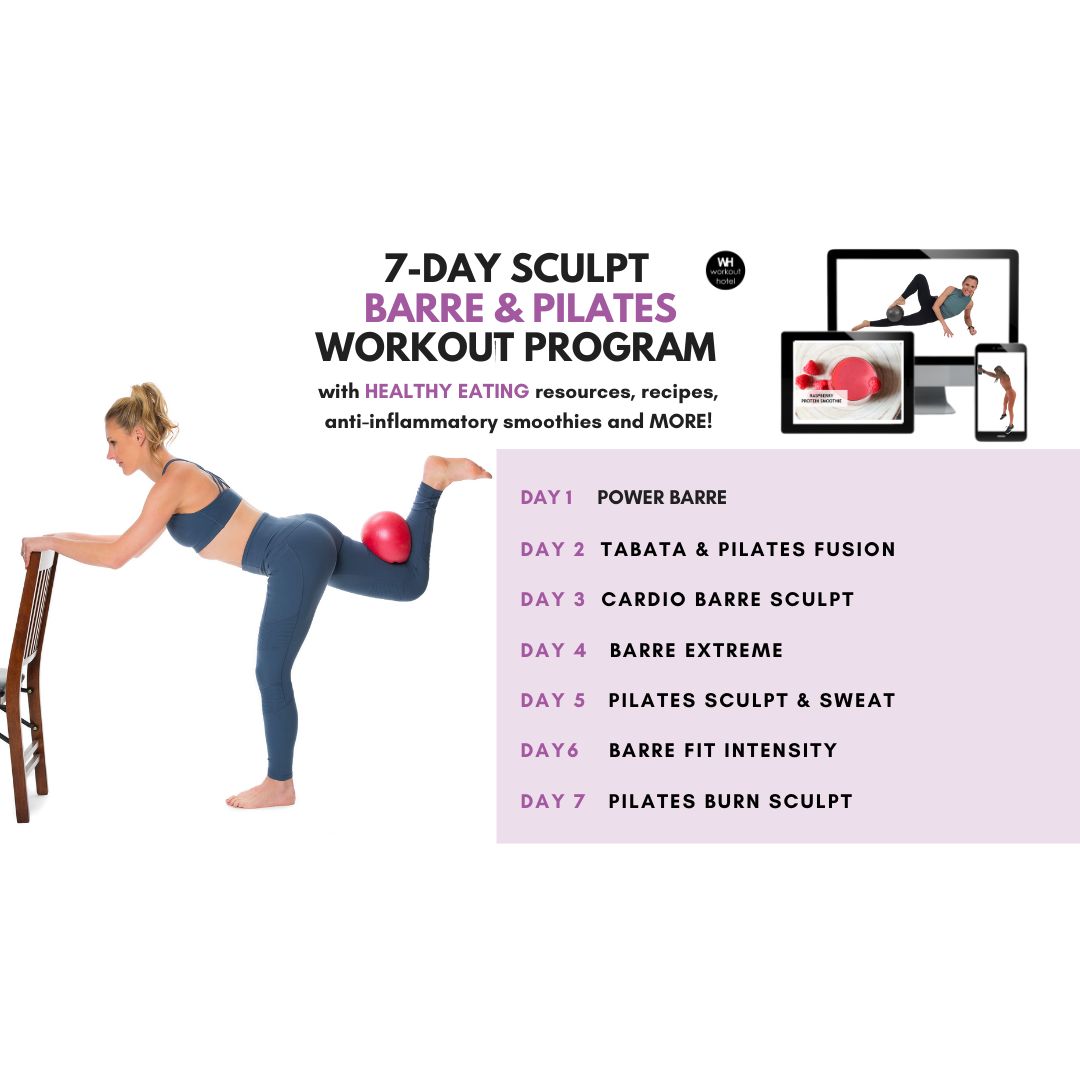 Includes 7 full length (50-55 minute) barre and pilates workouts. Complete the daily workouts and use our recipe and smoothie guide to help fuel your body with nutrient-dense foods throughout your journey. The Goal Setting Guide is included for you to write down and track your progress. Remember this program can be repeated once complete and the videos can be sprinkled into your other workouts.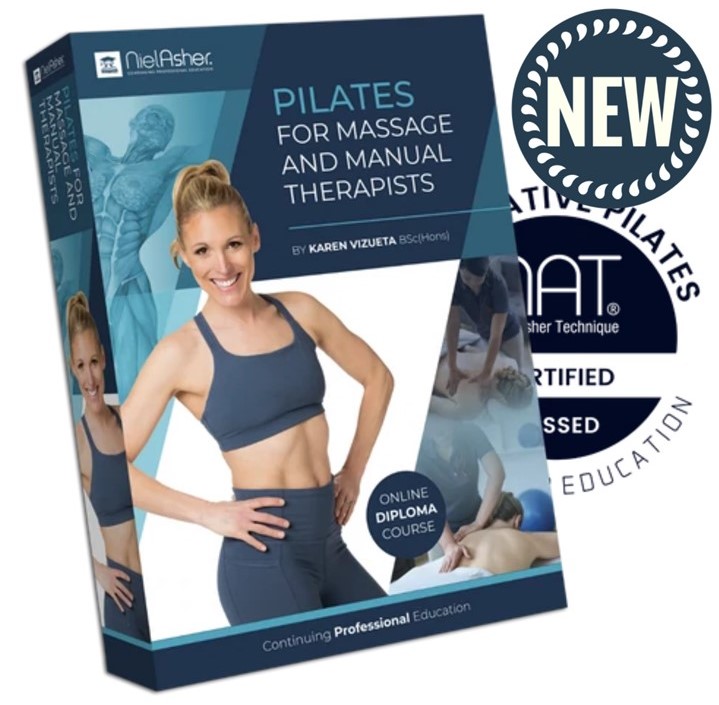 This course for CEU Accreditations combines the most current research around core stabilization with six fundamental Pilates principles to offer simple, easy-to-use strategies for helping you help yourself and your clients relieve discomfort and improve pain-free movement.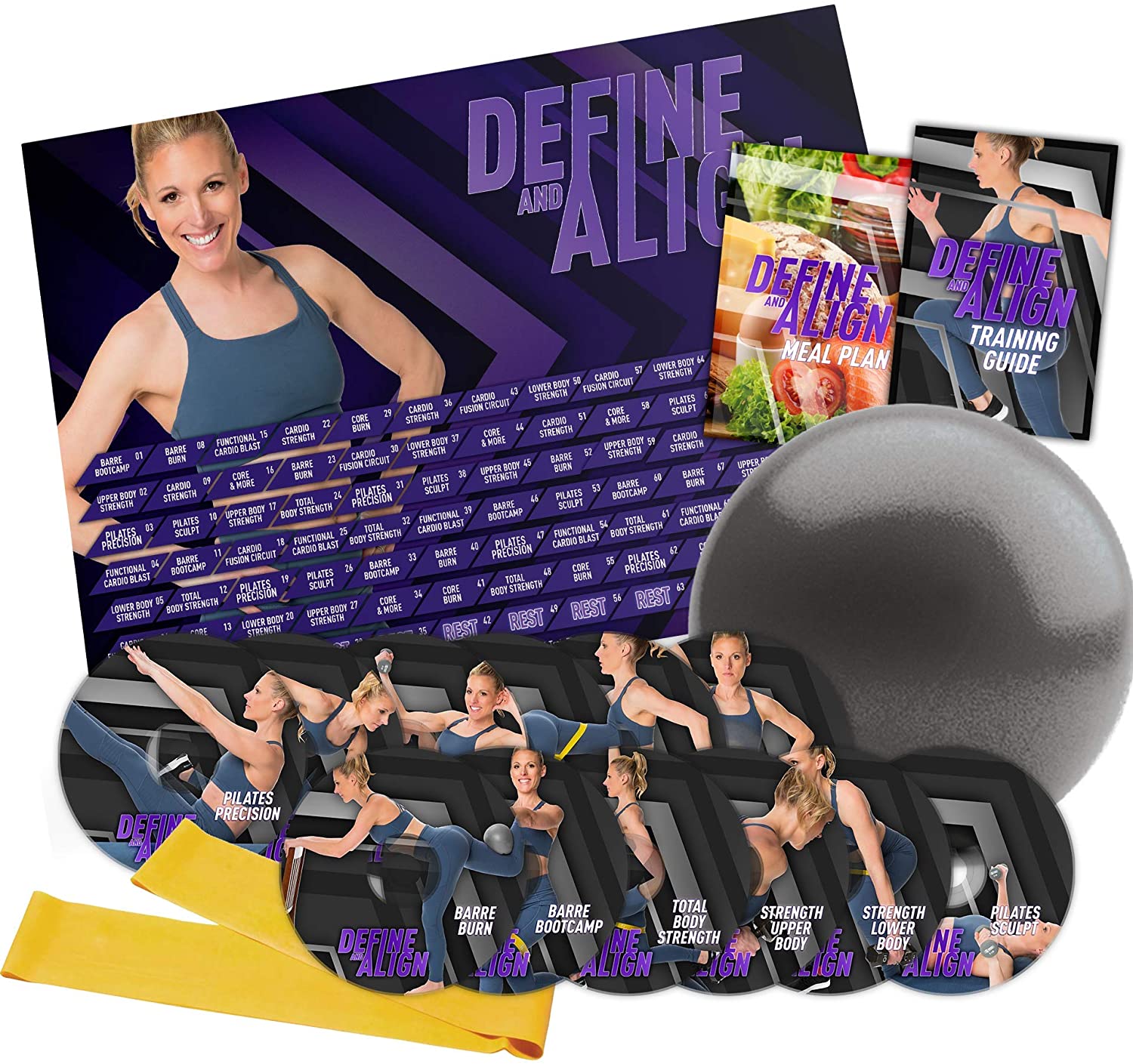 90 Day Workout Program with 12 Exercise Videos + Training Calendar, Training Guide and Nutrition Plan